"Steaming Hot ! Jumpin' From The Pot!"
Crabs Steamed to Order
•
Homemade Soups and Salads
•
Delicious Seafood Platters
Steamed Crabs available for eat in or carryout. Blue Crabs & Oysters are from Maryland's very own Chesapeake Bay and delivered daily by the area's best watermen. Family owned and operated the Stevensville Crab Shack Restaurant, has been serving clients since 1998.
Great Price On Live Lobsters - Order with 24 Hour Notice
Homemade Catering Platters Available for
Holidays & Special Occasions
Let Us Do The Cooking For You Tonight
Call On Your Way Home From Work for Homemade Seafood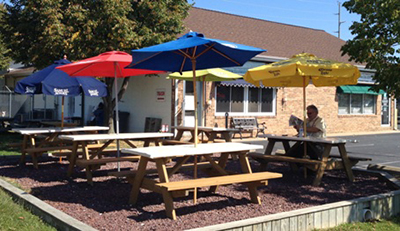 You can sit with the Bay Bridge in the background and a breeze off the Chesapeake Bay as you dine on Maryland's freshest seafood delights.
Maryland's expert Eastern Shore seafood lovers drop in to eat genuine Kent Island crab, shrimp, oyster and rockfish recipes - pure gold on the tongue.
Homemade Seafood Platters, Soups and Salads can't be beat with:
PLATTERS & SANDWICHES
FRIED HARD CRABS
SOFT CRABS
SHRIMP, OYSTERS & CLAMS
HOMEMADE SOUP: Vegetable Crab and Cream of Crab
CRAB FLUFFS and CRAB LEGS
ROCKFISH in Season
KIDS MENU
CRABS BY THE DOZEN OR BUSHEL (Cooked to Order)
COLD BEER & ICE AVAILABLE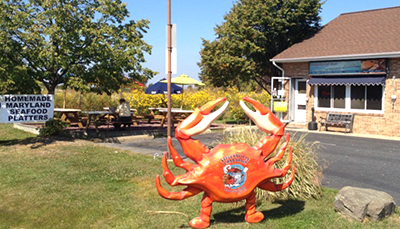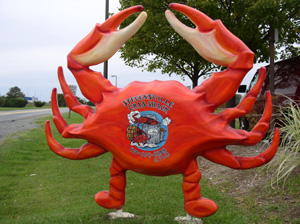 Seafood Platters (Includes your choice of two sides):
CRAB CAKE PLATTER
CLAM STRIP PLATTER
FRIED SHRIMP PLATTER
SOFT CRAB PLATTER
STEAMED SHRIMP PLATTER
POPCORN SHRIMP PLATTER
"CRAB SHACK" SPECIAL (Includes a Crab Cake & 1/2 lb. Shrimp)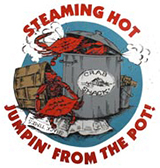 CRABS BY THE DOZEN OR BUSHEL - COOKED TO ORDER!
Call
410-604-2722
for Details
Steamed Crabs, Crab Cakes, Maryland Seafood and all our homemade specialties.

Maryland Seafood, Maryland Crabs and Maryland Crabcakes make great holiday gifts...
Call 410-604-2722 today for details:
Maryland Steamed Crabs - Bushel, 1/2 Bushel or Dozen
Soft Shell Crabs - Dozen or Individuals
Awesome Maryland Homemade Crab Cakes
Shrimp - Variety of sizes - Available Steamed or Raw
Crab Meat by the pound
Clams / Soft Shell Clams
Oysters
Spices and Seasonings
Homemade Soups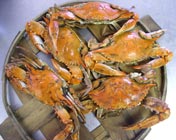 Google Review by Alex L.
This place was the highlight of our trip to Maryland. Very fresh crab at a reasonable price. I loved the soft shell crab sandwich. Only regret was we only ordered one. The shrimp and crab Cake combo tasted great as well. We ordered a dozen female crabs to go and the owner threw in a few extra free crabs just because. Amazing service from a family owned restaurant. Loved it. I'll be back when I'm in the area again.
CWR0123