NOW OPEN FOR THE SEASON
"Steaming Hot ! Jumpin' From The Pot!"
Crabs Steamed to Order
•
Homemade Soups and Salads
•
Delicious Seafood Platters
Steamed Crabs available for eat in, carryout or nationwide shipping. Blue Crabs & Oysters are from Maryland's very own Chesapeake Bay and delivered daily by the area's best watermen. Bob and Cheri Wittman own and operate the Stevensville Crab Shack Restaurant, which opened in 1998. Cheri's family goes way back on Kent Island, and this enabled her to collect an amazing repertoire of Eastern Shore recipes for crab and other seafood dishes from family and neighbors. Her homemade soups and salads prove it!
Great Price On Live Lobsters - Order with 24 Hour Notice
Homemade Catering Platters Available for
Holidays & Special Occasions
Let Us Do The Cooking For You Tonight
Call On Your Way Home From Work for Homemade Seafood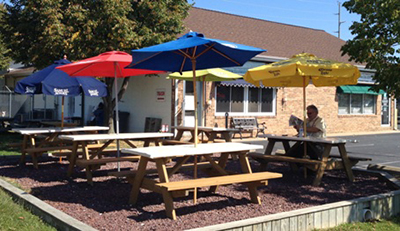 You can sit with the Bay Bridge in the background and a breeze off the Chesapeake Bay as you dine on Maryland's freshest seafood delights.
Maryland's expert Eastern Shore seafood lovers drop in to eat Bob and Cheri's genuine Kent Island crab, shrimp, oyster and rockfish recipes - pure gold on the tongue.
And you are sure to hear them swap recipes for crab and oysters in between tales of the Oakland A's, the Kent Island Little League team the Stevensville Crab Shack sponsors every year.
Bob and Cheri's Homemade Seafood Platters, Soups and Salads can't be beat with:
PLATTERS & SANDWICHES
FRIED HARD CRABS
SOFT CRABS
SHRIMP, OYSTERS & CLAMS
HOMEMADE SOUP: Vegetable Crab and Cream of Crab
CRAB FLUFFS and CRAB LEGS
ROCKFISH in Season
KIDS MENU
CRABS BY THE DOZEN OR BUSHEL (Cooked to Order)
COLD BEER & ICE AVAILABLE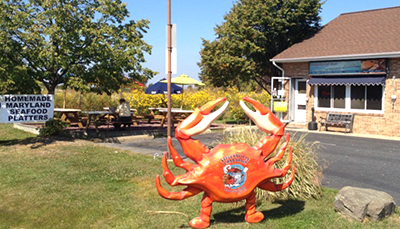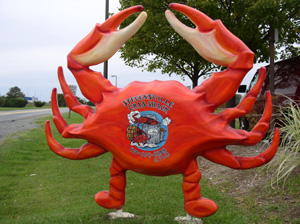 Seafood Platters (Includes your choice of two sides):
CRAB CAKE PLATTER
CLAM STRIP PLATTER
FRIED SHRIMP PLATTER
SOFT CRAB PLATTER
STEAMED SHRIMP PLATTER
POPCORN SHRIMP PLATTER
"CRAB SHACK" SPECIAL (Includes a Crab Cake & 1/2 lb. Shrimp)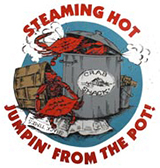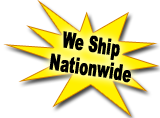 CRABS BY THE DOZEN OR BUSHEL - COOKED TO ORDER!
Now Available for Shipping Nationwide
All order shipped "Next Day"
Great for holiday gift giving
Call 410-604-2722 for Details
Steamed Crabs, Crab Cakes, Maryland Seafood and all our homemade specialties
now available for nationwide shipping.
Maryland Seafood, Maryland Crabs and Maryland Crabcakes make great holiday gifts...
Call today for details:
Maryland Steamed Crabs - Bushel, 1/2 Bushel or Dozen
Soft Shell Crabs - Dozen or Individuals
Awesome Maryland Homemade Crab Cakes
Shrimp - Variety of sizes - Available Steamed or Raw
Crab Meat by the pound
Clams / Soft Shell Clams
Oysters
Spices and Seasonings
Homemade Soups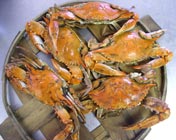 Bob and Cheri,

The crabs you prepared for us on Friday were great as usual. My wife and I have been buying your crabs since you opened in 1998. We had been looking for a replacement for our supply of crabs ever since the old standby sold his business. We can tell that the both of you are proud of your business and are sincerely concerned with the quality of what you prepare. A rare thing in the service industry.
You always treat us like we are your friends and we have never received poor service or bad crabs.
In our opinion, the quality of your crabs and the manner in which you prepare them and greet all of your customers should put the Stevensville Crab Shack on Maryland's map for the best crabs on the Eastern Shore.
Sincerely,
Bill and Cathy Koch of Marling Farms, Kent Island, MD
CWR0920